New York City is known as the Big Apple, but in Florida we grow oranges. And the Orange State has some of its sweetest buds along the beautiful beaches and skyscraper towers of Downtown Miami. It's location alone makes a great place to put your money. The proximity to beaches, Wynwood, and Brickell give it the zest for you to invest. In fact, over $10 billion is being invested in 2022. Check out more on
investments being made in Downtown Miami.
In this blog I want to peel the skin back on Downtown Miami's Pros and Cons one carpel at a time. Let's start with the pros.
#1: Transportation
In cities as appetizing as Miami, traffic is always a threat to quality of life. Actually, in
my blog on Miami
I talk a bit more about transportation in South Florida. But city lovers don't fret! Developers know full well that congested roads repell new comers. That's why the city invest so much in making the district walkable, driveable and publically transitable. They've made getting around convenient. Here are a few juicy transportation facts:
Trains go all the way to South Miami, the best beaches, and Miami International Airport
Miami MetroMover is convenient to use. They've developed an app that gives you the times, fares, nearby stops and shops. You can get the app here.
This makes travelling not only less stressful, but fun.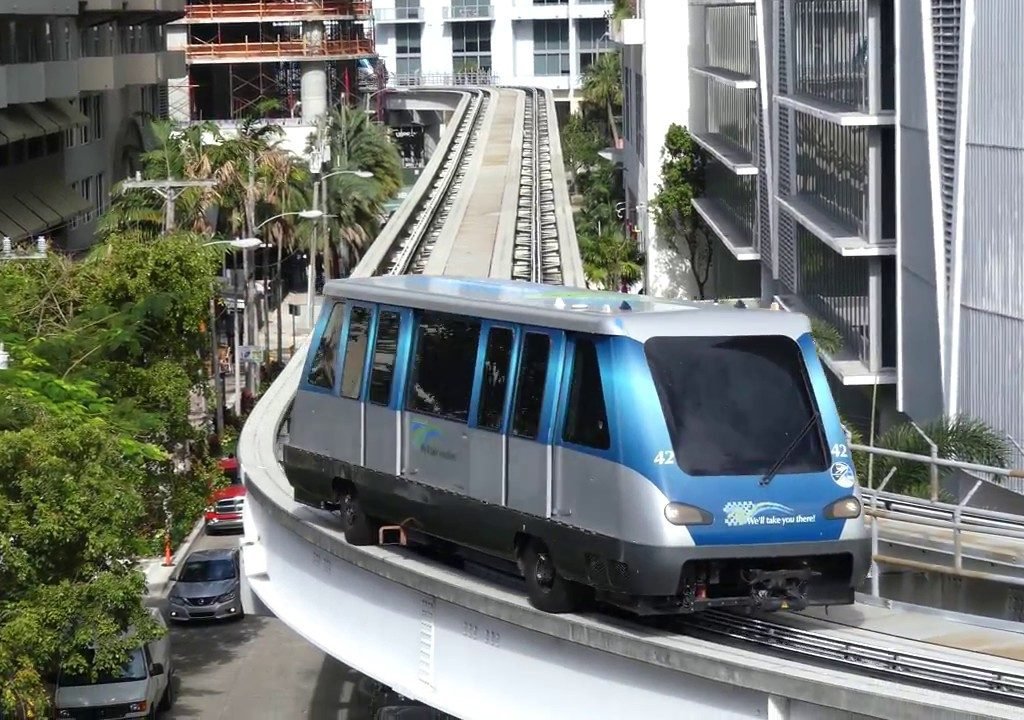 #2: Location is king
Location is king. It's cliche, but someone invented it for a reason, right? From Downtown Miami you have access to the beautiful beaches, Wynwood and Midtown, and the sea port of Bayside.
Bayside
To get to the Bay you can take a bus, rail, train or ride-share. It has an excellent atmosphere to share a weekend with family or friends. I'm talking shop-till-you-drop entertainment fair style ambient, views that are sure to convince your first date that you're a true romantic, and even jet ski riding and boat tours. In fact, grab you calendar and set a date for our Bayside Boat Tour. This surreal experience will keep your friends and family talking about it for months to come. You can see amazing coasts, the Miami skyline, and check out the houses of famous celebrities on Star Island. For all of you nightowls, there are restaurants and bars all within walking distance, so it won't take more than a couple of minutes to get back to the safety of your condo.

Wynwood and Midtown
What's life without a little color? Wynwood and Midtown lovers understand that beauty is not just in the eye of the beholder. It's on the walls of restaurants, bars, and shops. A redevelopment effort success story, these neighborhoods now house galleries, shops, brewing companies, boutiques, and bakeries. There is surely something for everyone:
If you are really into street art, be sure to check out Wynwood Walls. Here, renowned world artist have left their stroke of brillance.
If you are a hybrid worker or want a different office space than your home, these neighborhoods offer co-working spaces.
Hungry? check out the taquerias and bars such as Zak the Baker or Gramps.
Want to walk of the stress of a long work day? These city streets offer eye candy that is sure to rest your mind or get those creative juices flowing!
Wynwood and Midtowners make me want to change the title from Downtown Miami Pros and Cons to Downtown Miami Cons turned Pros. What a creative bunch!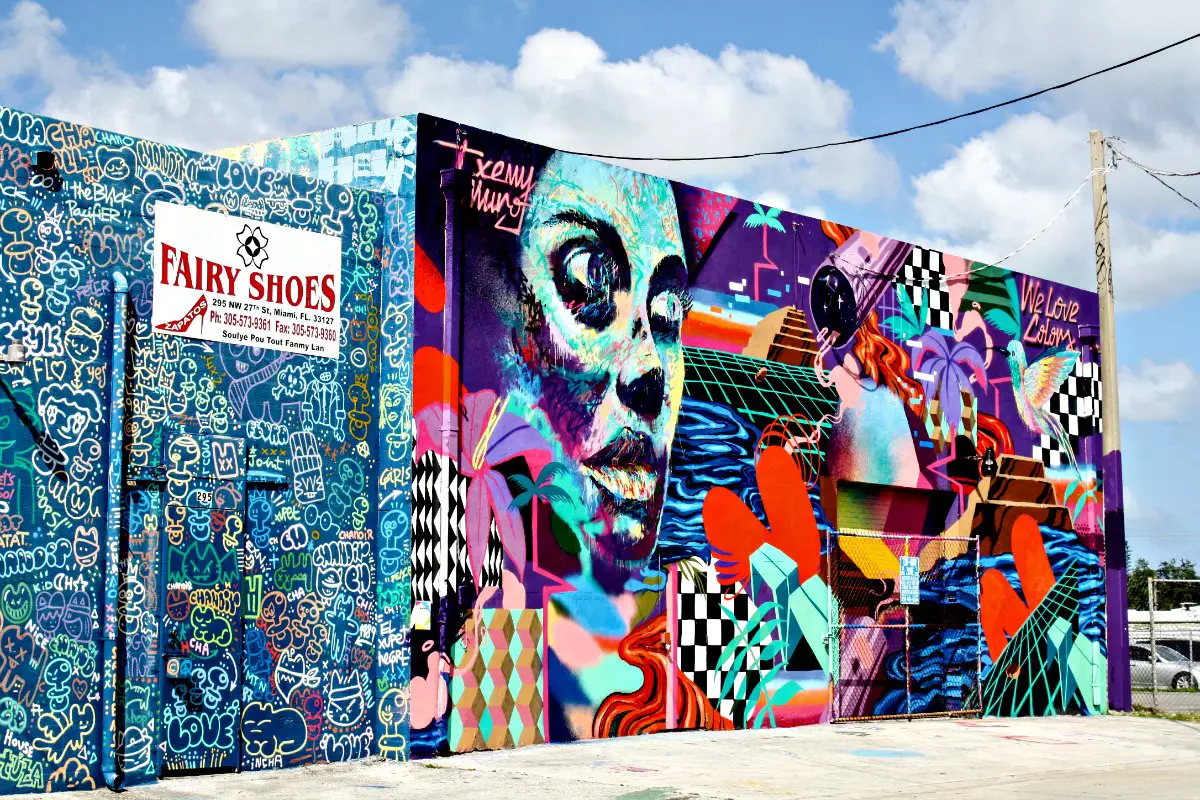 Beaches
Want to catch a sunrise? Or maybe you simply like the warm breeze of a beach. Well, Downtown Miami beaches are bound to please. Here you have fast, and often free transportation and access to iconic beaches such as Hobie Island, Miami Beach, and Darwin Beach. Each of these beaches sports its own style and focus. From boardwalks to jet ski rides to snorkelling, you can find a venue that will suite your sunday beach crave. I'll list a few below with average travel times, but be sure to check out
Visit Florida's 16 Great Beaches of Miami
.
Darwin Beach-15 minutes
Miami Beach-20 minutes
South Beach-20 minutes
Virigina Key Beach- 15 minutes
Sunny Isles Beach- 30 minutes
The list goes on, but you get the point. We have some of the best beaches in the world at walking distance from Downtown Miami! Now you see why location is king?
Pro #3: The view
Apartment views in Downtown Miami are amazing.
The views speak for themselves. Wide ocean view, beautiful green palms spreading out below you like a tropical canopy, and modern architectural structures fwill keep your eyes dancing.These condos and apartments are also equipped with state of the art amenities. 1000Museum features state-of-the-art fitness centers, steam rooms, saunas, pools (plunge and infinity) and a helipad in case you need to drop in like Tom Cruise.
Pro #4: Activities, events and more
Hands down, one of the number one reasons people move to Miami are the endless events. There is always something to do.
D
on't believe me, check out my interview with Lester
. Here is the thing: quality of life and proximity to green spaces and fun places have a direct correlation. So why Downtown Miami. Here you are a stones throw from:
American Airlines Arena, AKA as The triple A arena
Bayfront Park
Perez Art Museum
Frost Science Museum
Boat Cruises
Market places
Jet Skiing
Mary Brickell Village
I could go on, but suffice to say you are in an activity hub that will keep you going any time of day or night. Now, I would not be a "real" real estate representative without telling you Downtown Miami's Pros
and
Cons. Because let's face it, no where is perfect and even somewhere like Downtown Miami has its "down" sides.
Con #1: A lot of new construction
About 20 years ago, no one wanted to live in Downtown Miami. But in recent years, Downtown Miami has boomed. New buildings, roads, bridges, and green spaces can make a sight for sore eyes. But more than being a temporary eyesore, construction equals traffic. You might be thinking: "Hans, but there's traffic everywhere so it can't be that bad." Indeed, every city has traffic. But because of construction you may find traffic at unusual times– not just the typical morning and evening rush hours. Oh, and remember the amazing Triple A: American Airlines Arena? Well, those very same events that you will be enjoying will also be enjoyed by thousands of other Miamians. The streets can get really crazy and Biscayne Boulevard gets really bad. Traffic's best buddy no parking is also an inconvenience in Downtown Miami. If you are deciding about driving or taking public transit consider the following questions before you leave the house:
Where do I park?
Does this place have a parking spot?
Does it have a valet?
How far is the closest parking?
Does public transit go by here?
Parking problems can quickly turn a fun night out into a nightmare. Aside from spaces, prices should be considered. Parking price can range between $7 to $20 dollars for two hours. If you're in a tower, consider what throwing a party or having many visitors might imply. Where are they going to park? How much does a secondary parking space cost? Does your building even offer a secondary parking slot?
Con #2: Homeless people
Miami is hot in the summer and warm in the winter. This factor makes it easy for those who endure the outdoors on a constant basis. It's no wonder that homelessness is a reality in Miami. Homelessness impacts nearly all major cities such as New York and Los Angeles. And comparatively speaking it is not as bad as you might think. You are more likely to see the impacts of homelessness in some alleys around neighborhoods, some restaurants after 11 pm when everything kind of shuts down and it gets really dark. Now, please don't mistake homelessness for lack of safety. You are safe on Miami's streets, even at night. This is just a heads up for my late night clubbers, that you will probably see homeless people cozying up on you walk back home.
Con #3: Not enough green zones
Green spaces are like little bubbles of air in an ocean. You find one and it feels like you've got an oxygen boost. Now, Downtown Miami has plenty of green zones- here is a map.
Maybe it's because I'm an outdoor guy, but I just want more green zones! Places with nature and trees are so needed. Especially in the hot Miami sun, it's important to have shade. But Downtown Miami is mostly a concrete jungle. So, if you are like me, then you may find yourself looking for more green than can be found in Downtown. Nonethless, millions have enjoyed the concrete jungle and blue ocean views.
Con #4: Cost of living
The cost of living can vary from place to place. But here is a general breakdown of averages in Downtown Miami.
For high tower luxury buildings, these prices can significantly increase as well as some apartments may cost upwards of $30 million. As you can see there is a lot of variance and knowing the right place for you and/or your family is something I would love to help you find. Heck, you might still have some doubts about moving to Miami. I can help you determine if this city is even the right fit for you. If you have a desire to know more, don't let that curiousity pass. Pick up the phone and give me a call or contact me via Instagram, Whatsapp, Facebook or email and we will set up a Zoom Call. I'm here to help you find your dream home either in Downtown or in any other neighborhood.
Contact:
305-497-2352
Hanssellsmiami@gmail.com
Instagram: https://www.instagram.com/hans_waisfeld_realtor/
LinkedIn: https://www.linkedin.com/in/hanswaisfeld/
Facebook: https://www.facebook.com/Hanswaisfeld/